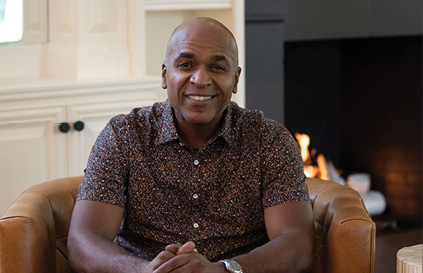 Many participants find investing challenging
The quality of your participants' retirement may depend on how well they manage their investments. Unfortunately, many are uncertain about their ability to do so, and others simply lack the time or desire to do it.
Nationwide ProAccount® is a "do it for me" solution for these participants. When you add Nationwide ProAccount to your plan, you contract with Nationwide Investment Advisors (NIA) to provide a managed account service and Wilshire Associates Inc. to act as the independent financial expert.
How ProAccount® works
The participant completes a risk tolerance questionnaire
An investment portfolio, based on age and risk tolerance, is implemented
Wilshire manages and adjusts the portfolio based on the participant's profile
Plan sponsor benefits
A valuable "do it for me" solution to help meet your fiduciary responsibility1
The expertise of an experienced institutional investment firm
No additional cost to your plan2
Participant benefits
Professional fund selection and asset allocation
Periodic portfolio adjustments intended to help keep participants on track toward their retirement goals
No minimum account balance or cancellation fees
Contact us today to learn more or to add Nationwide ProAccount to your plan.
[1] In connection with ProAccount, NIA is a fiduciary within the meaning of Section 3(21) of ERISA and Section 4975(e)(3) of the Internal Revenue Code of 1986, as amended (but only with respect to its provision of services described in the agreement with the plan participant).
[2] Participants electing to enroll in Nationwide ProAccount are charged an investment advisory fee of up to 1%, as more fully described in NIA's Form ADV Part 2A.
This material is not a recommendation to buy or sell a financial product or to adopt an investment strategy. Investors should discuss their specific situation with their financial professional.
Nationwide does not offer investment, tax or legal advice. Consult your own counsel before making retirement plan decisions.
Investment advice for Nationwide ProAccount is provided to plan participants by Nationwide Investment Advisors LLC (NIA), an SEC-registered investment adviser. NIA has hired Wilshire Associates Incorporated ("Wilshire®") as the Independent Financial Expert for Nationwide ProAccount. Wilshire is a service mark of Wilshire Associates Inc. and is not affiliated with NIA or any Nationwide affiliate.
Nationwide, the Nationwide N and Eagle and Nationwide ProAccount are service marks of Nationwide Mutual Insurance Company. © 2023 Nationwide