New Enhancements to the Retirement Readiness Experience
Nationwide makes planning for retirement easy
We know that participants who have used My Interactive Retirement Planner are more retirement ready because they are:
4x more likely to increase contributions
3x more likely call us and engage
3x more likely roll outside assets into the plan
Now, we've made it easier than ever for your participants to find out how ready they are. Starting in December, participants who log in to their account will see the following changes:
We've embedded the entire tool onto their account overview screen to make it even easier to use
We've streamlined the experience to make it simpler to navigate, while keeping all the current functionality and customization
We've added the ability see the impacts of Auto Increase (if the plan allows) on their overall retirement outlook and implement that change
Retirement readiness leads to better plan health, more engaged employees and better retirement outcomes. 
Encourage your participants to engage with our online experience today. Call your Nationwide Representative for more information.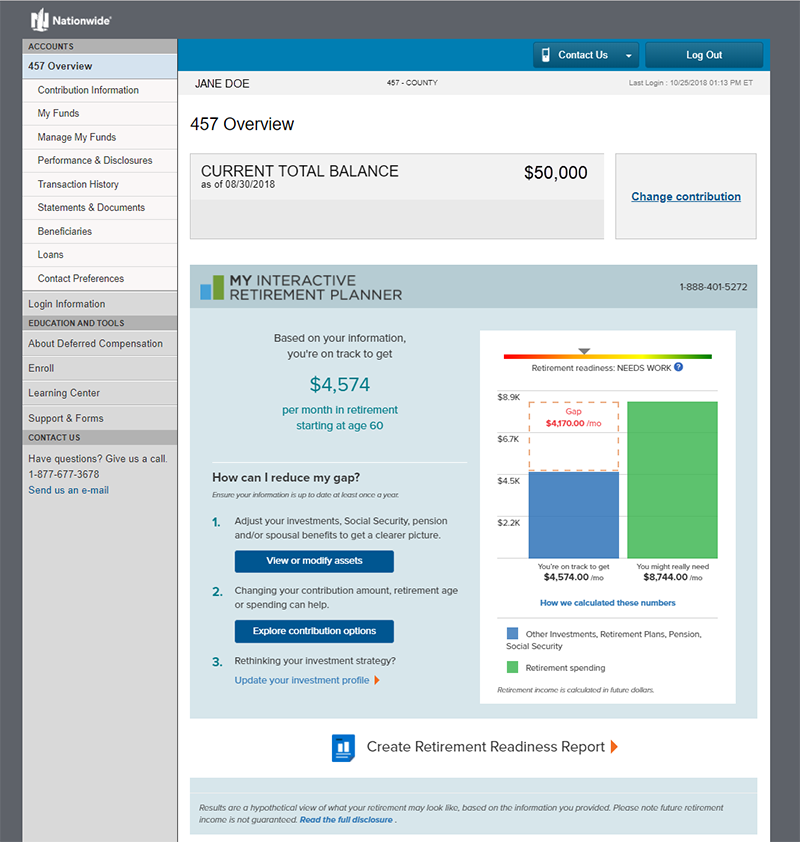 NRW-6824AO